We are thrilled to share the first What If? podcast with you!
Paul, the 'Story Weaver' from the Scottish Communities Climate Action Network, has expertly started weaving our story together. Enjoy listening to Part 1 today. The next two parts will be released over the next two weeks.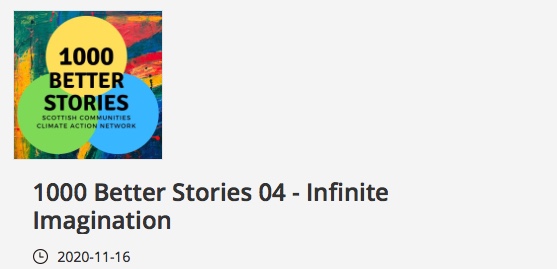 The first part of a virtual visit to Dunbar to hear about the work of development trust Sustaining Dunbar and the life and resonance of conservationist John Muir.
Listen to more '1000 Better Stories' episodes below.
https://ScottishCommunitiesClimateActionNetwork.podbean.com/e/1000-better-stories-04-infinite-imagination/