Dunbar Cycling Group's primary aim is to encourage more people in Dunbar to take up or renew their interest in cycling. The club actively promotes cycling as a healthy, sociable pastime suitable for all age groups and abilities. Our friends from Dunbar cycling Group have shared their newsletter with us and we thought it would be worth sharing it with you! Visit their website to find out more, including how to join the group.
Read their latest newsletter here:
I hope you are well and have been out on your bike in the milder weather. I had fun in the snow. A rare chance to use my studded winter tyres. No problems finding a parking place at Pressmennan woods.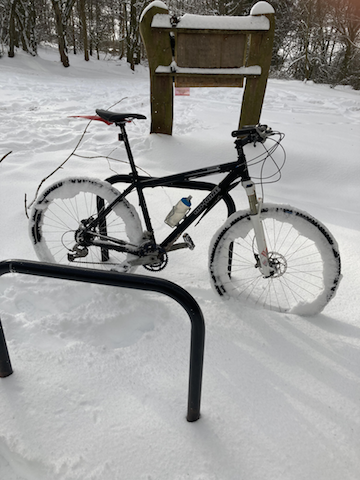 I've been isolating for the past 10 days so I have had to make do with reading my CyclingUK campaign newsletter. You don't have to be a member to get the latest news. Road.cc is also an informative read.
Foraging – I will be getting out on my bike as soon as I have the energy after COVID to collect wild garlic. Ideal reason for a pedal.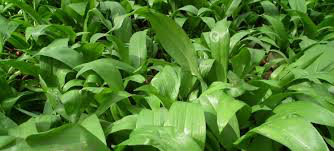 PumpTrack
DCG are getting involved with ELC who are looking at building a pump track near the Skatepark off Pine Street, Dunbar. If it's anything like the one built by velosolutions in Hawick that would be awesome. Once Covid rules are relaxed the PT in Lochend woods is going to see spring maintenance action.
Contact Tom Corfield if you want to be involved or kept informed.
Spaces for People is still slowly improving matters. I have been reliably informed that more progress could be made if there was both an increase in funds and personnel.
If you want ELC to provide better facilities for cycling our local councillors need to hear from us. What better use of your time while we're somewhat restricted in our activities.
Eweford farm road – The ELC Access officer is working to get access restored at the . IT IS A CORE PATH so access laws apply. Frustrating that anyone who damages the gate/fence would be committing criminal damage.
Spott Dunbar Path – the survey showed an overwhelming need for improved access. Keep an eye on the website for further information.
The Crunchy Carrot have received funding for an e cargobike. Excellent news. I look forward to its use for deliveries and others added to Dunbar's roads. Check out the Urbanarrow website – beautiful machines.
The Holyrood election is coming up and DCG have signed up to the Walk Wheel Cycle Vote campaign. If anyone is interested they are keen to have people to assist the campaign.
Accessibility: Ensure that our streets, paths and footways are accessible to everyone, whether on foot or using any form of mobility aid; by putting accessibility at the heart of our street design, we will create places everyone can use and enjoy.
Infrastructure: Create a long-term programme to rebuild our villages, towns and cities around walking, wheeling and cycling, with active travel infrastructure everyone can use – the initial goal should be that every child who wants to can walk, wheel or cycle to their school.
Investment: Provide the sustained, long-term investment needed to start this transformation of Scotland into a country that enables active travel everywhere – starting from 10% of the transport budget and rising to 20% over the course of the parliament.