What If Visioning Workshops (1st session, Thursday 10th December, 7.30-9pm)
Let's imagine a future full of possibility, let's imagine a future where no one is left out, where Dunbar, East Linton and the local villages are home to thriving people, where nature thrives on the land and in the sea. Imagine a future where we have this, whilst also respecting the wellbeing of all people, and the health of the whole planet.
As part of the Dunbar and District 'What if?' project, we are planning to run a series of workshops based on the Transition Network's What if exercise. This is a 3 stage process to enable us to visualise and discuss the changes we want to see in our locality in the context of the climate and nature emergencies and the Covid-19 pandemic.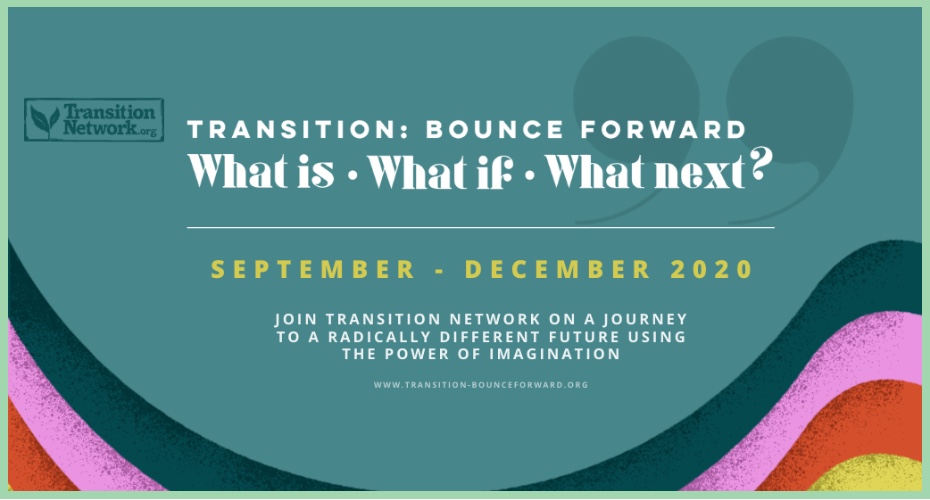 What is? To explore what is already happening, unpack what isn't working, discuss what needs to change and what needs to be retained.
What if? To use the Transition Time Machine to fire our collective imagination to come up with a vision for our community (or an aspect of it).
What next? To explore the pathways that can get us from the 'What If?' questions we have generated, to some firm ideas for future actions.
Please join us to try out this approach in a series of 3 online workshops. We are planning to run the first 'What Is?' session on Thursday 10th December from 7.30 – 9pm
Please register in advance for this workshop: https://us02web.zoom.us/meeting/register/tZIqc-yvrzsuEt3dN33uvaepvDrQUcKd3Yae
After registering, you will receive a confirmation email containing information about joining the session.
This initial workshop series is aimed at members of Sustaining Dunbar and Climate Action East Linton.